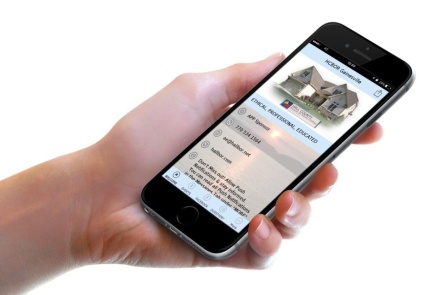 OUR APP HAS BEEN UPDATED! LOTS OF GREAT NEW FEATURES AND MORE TO COME. OPEN IT UP AND CHECK IT OUT!
Download the APP today or search for HCBOR Gainesville in your APP Store.

Why should YOU download this APP?
Easy access to our Events Calendar and sign up links for various events
Save Content pages to your Favorites in the App
Easy access to our list of Affiliates for referrals (links to websites and phone numbers)
Ability to do most tasks in the PALM of your Hand from the APP.
Facebook and Twitter Feeds
Hall County News & School information
NAR News Feed
Real Estate Appraisal News Feed
Real Estate Forms that you can open and email to yourself for printing
Mortgage Calculator
Buyer/Seller Links
Time Sensitive PUSH Notifications about Events, News, Calls to Action (YOU MUST ALLOW PUSH NOTIFICATIONS TO GET THESE IMPORTANT MESSAGES)
A New VIDEO on the APP is coming soon, but it is very easy to navigate your way to all sorts of great information under the MORE Tab of the App.